COMMON QUESTIONS ANSWERED
I have hands-on experience in training, coaching and project management. Some questions I got from clients may be answered here.
JUST GET IN TOUCH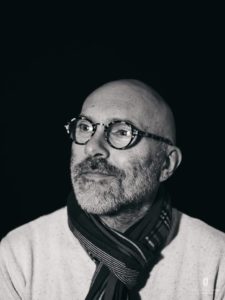 What industries do you specialize in?
I am proud of my ability to learn the fundamentals of virtually any industry or technology quickly. Some of the markets I have served include medical devices, healthcare, telecommunications, engineering services, distance education/e-learning, sport clothing, insurance, and consulting.
Having said that, I believe that the value I bring to the table is not industry expertise — which you already possess in abundance — but rather an understanding of what coaching clients need and what training roll outs profit from.
What makes your coaching special?
Coaching sessions that provide action, results and also fun. With my profound education you can rely on serious and sensitive coaching. Looking at my expertise in global training roll outs and CRM projects you can trust my competencies for a successful change in our organization.
How does the process work?
Every coaching is unique. However, some fairly common steps include the following:
Initial discussion to understand your basic needs (no cost for you, just bring openess and some time).
Set the contract (usually 5-10 coaching sessions)
Get-to-know session (approx 1,5 h) to clarify your values, goals and other relevant information
Follow-up sessions.
Coach you on the best way to reach the desired goals.
Provide ongoing support, including making minor updates to the deliverables at no additional charge.
Depending on how we structure the coaching, you should expect to spend 5-10 hours in coaching sessions and then work the same amount of time on your homework and actions between the sessions over the course of a typical engagement.
What are your qualifications?
I am an experienced and certified trainer, coach and entrepreneur. I own a PhD in engineering (Dr. Ing). Most importantly, I have proven track records.
How can I use coaching for myself?
Since you will always work on your own topics you will get nothing ready-made. No dry knowledge transfer. Only individual, personal time exclusively scheduled for you. I do not have any hidden agenda. We care about you, your values, your goals, your work and your life.
What if I want to finish the coaching earlier than planned?
OUr contract and agreements are indivudually set up. After a first meeting (30 min) and the first paid start-up coaching session (1,5h) or after 5 hours of coaching (not even one working day investment) you can cancel all further sessions without any cost. No hussle. No risk. Promised.
How to start?
What would you do if your biggest problem was solved? Let us talk in a first online, phone or on site meeting. Call me at +49 172 9456964, use the contact form, or email me: richard(at)grillenbeck.de
Contact me today and get an appointment. No costs, just your time is to be invested. We start coaching only after that meeting if you can say "yes, I want to start coaching!"